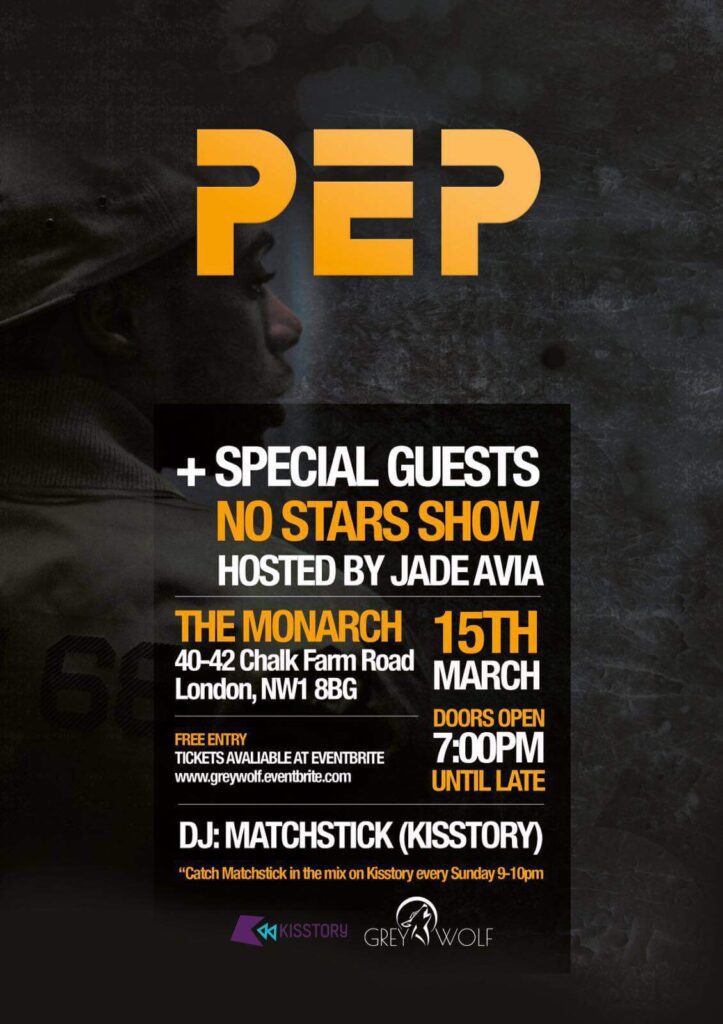 The transition from Pepstar to Pep is complete!
Hackney born musician Pep, formerly known as Pepstar is fast establishing his name as one of the brightest talents in the UK music scene. He is a rapper/ music producer who has become renowned for his witty word play as well as composing beats live and simultaneously rhyming over them intricately in one-take.
Pep's compelling work rate and meticulous attention to detail can be seen in his upcoming EP 'No Stars' which he entirely produced himself. After the 'No Stars' music video went viral, Pep followed that up with his latest Beats & Bars episode on YouTube platform SBTV featuring Stormzy.
The next 12 months look set to be very exciting for Pep with last year ending with an invite to use his distinctive flow to rap and create a beat in Jamie Oliver's kitchen!
RSVP for a free ticket to his 'No Stars' EP Show here.
Watch Pep's "Breakfast Freestyle" below.
The Monarch – 40-42 Chalk Farm Road
NW1 8BG, United Kingdom
United Kingdom